A Hill-Country Bed & Breakfast Escape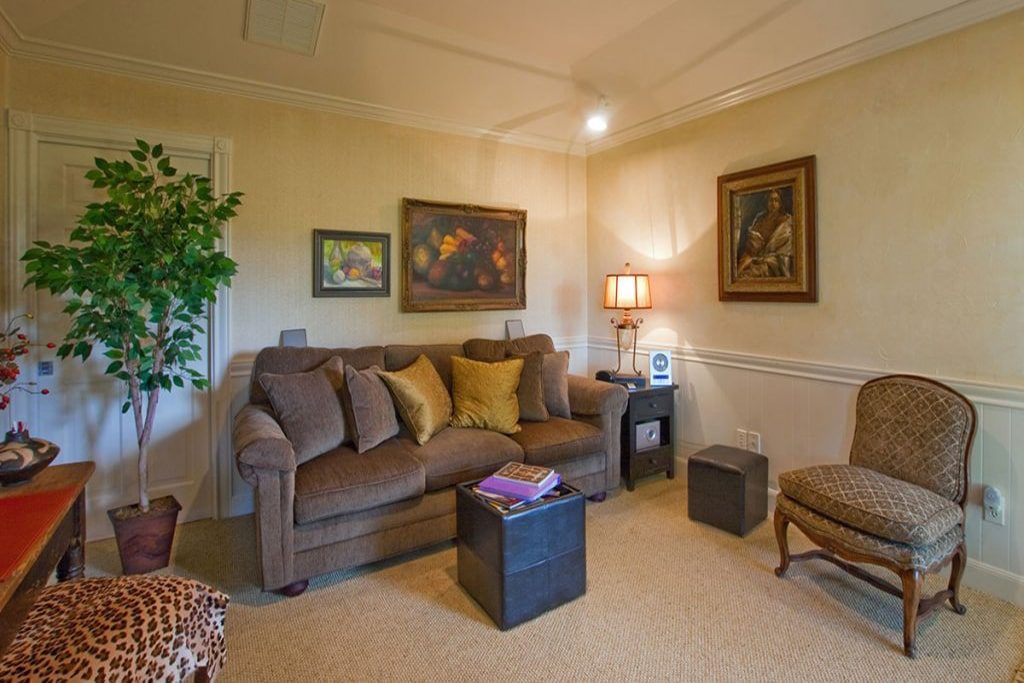 The Lanai Suite offers a sumptuous king-size bed of fine Italian linens that will keep you lingering in bed while enjoying that morning cup of coffee.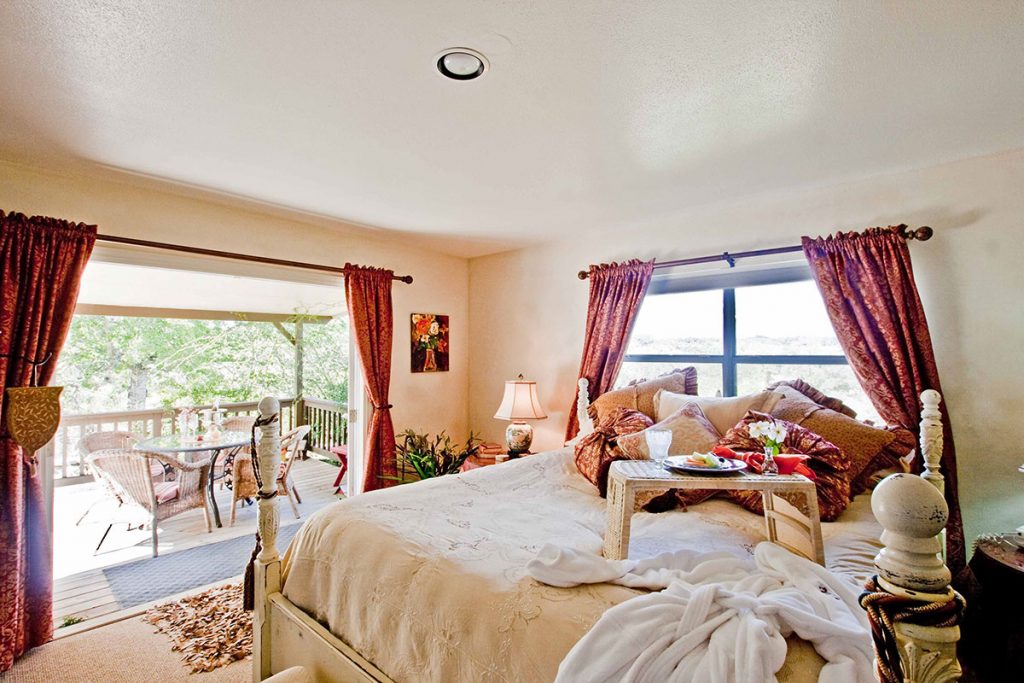 The Pineapple House is our most romantic guesthouse. It's the perfect place for a honeymoon stay or that special anniversary celebration.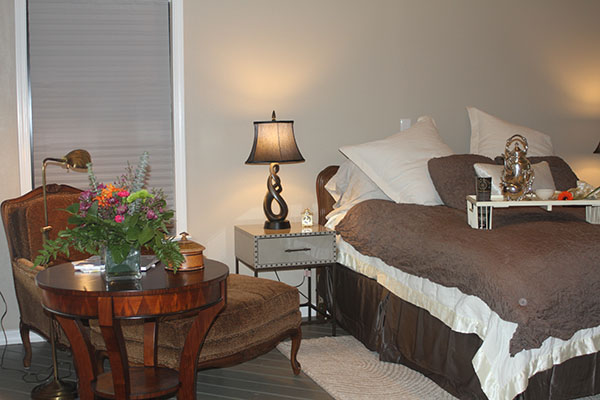 The Honu House enjoys a great view of the surrounding hills, daily sunsets, and roaming cattle. It's perfect for an intimate stay for two or group retreat of six.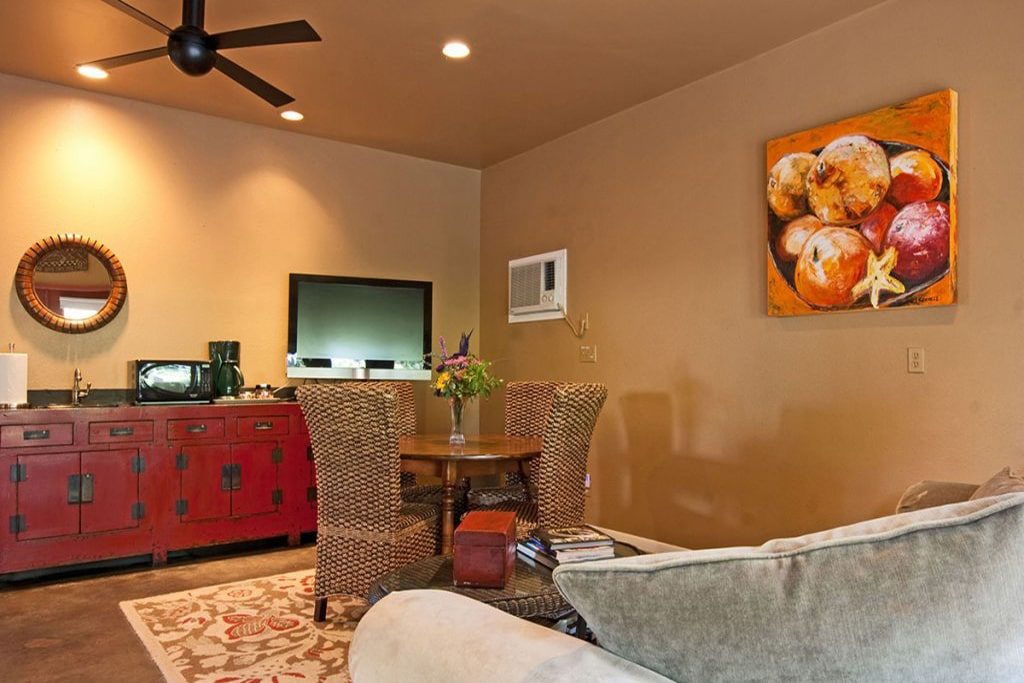 Mele House offers the best views and is a spacious two-room suite, elegantly furnished with decor from travels of the world.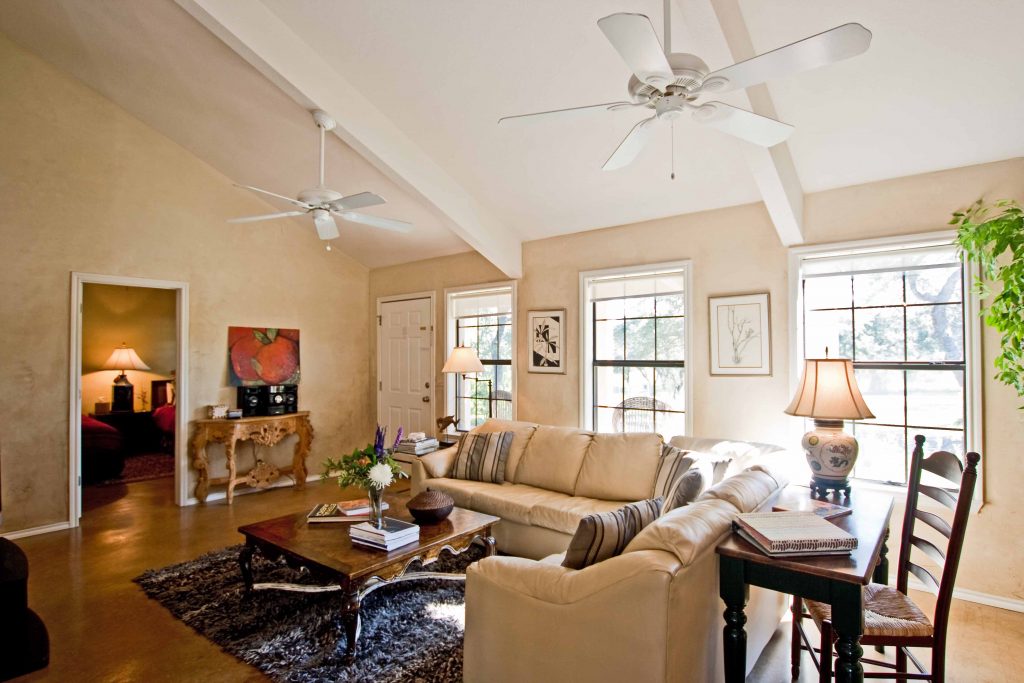 The O'Hana House offers views of the great distant Texas hills, a large covered porch with wood-burning fireplace, as well as your own private hot tub.
Enjoy your favorite channels with your favorite person – even if that's you!
Surf the web without interruption.
Relax to the sound of your own beat.
Relax with your favorite movie or guilty pleasure!
Sometimes we just want to relax with a refrigerator full of our favorite food and drinks.
Don't want to waste a minute of relaxation on cooking? We've got you covered.
What Our Guests Have to Say
My husband and I stayed in the Pineapple House and loved it. We were greated in a friendly manner and shown to our house. It was perfect for the two of us. Breakfast was delicious. The grounds around the house are beautiful. It was a great place to get away for a few days.
B.C. Voges
My daughter and I stayed here this week and it was awesome. Had massages and facials with Suzy which we're great. This place is beautiful and a nice get away. Will definitely go back. We stayed in the O'HANA House.
Carol M.
I booked a cabin for myself and 5 other women for a bachelorette party. I was worried because i had never been to Boerne before. I was blown away with our accommodations and venue. I could not have asked for a better location to throw a relaxed down to earth bachelorette party. My tip get the "Girls getaway package"
Melissa M.